Earlier this year, flooding in southern India caused widespread devastation. Whole villages were washed away, and many lives were lost.
Our good friend's parish, Father Advay, was one of those decimated, and many of his parishioners lost friends and family members to the floods.
Since then, Father has worked tirelessly, helping his parishioners rebuild their homes and village. His parish is very poor and as you can see from the photo below, many of the homes in this part of India are 'basic'; some have tin roofs and no electricity!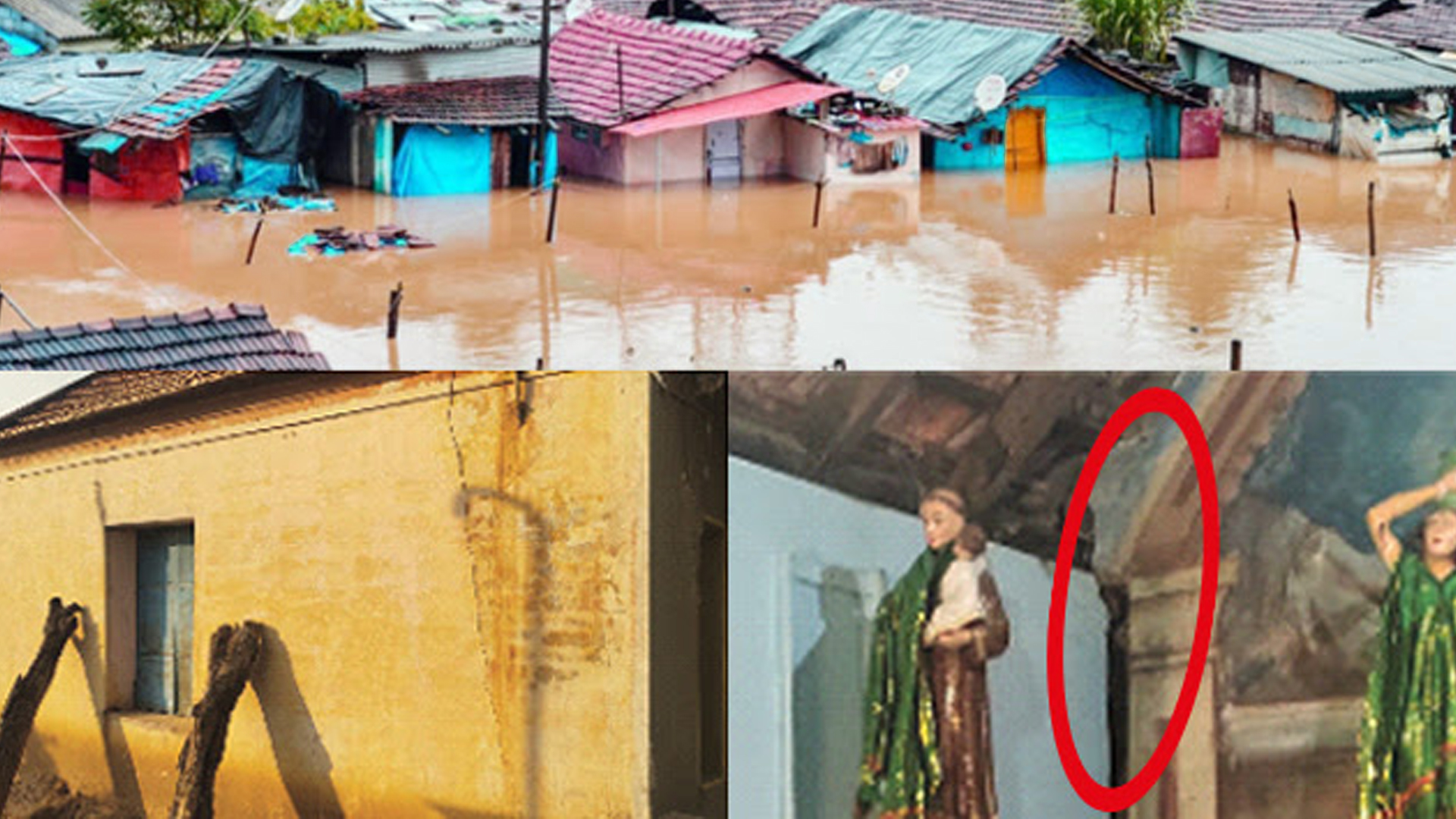 When floodwaters rammed through the church, the pressure fractured the side walls, now propped up by logs (see picture above). Some of the internal walls have since collapsed, and you can see in the above image, the back and side wall (blue) have separated.

Father Advay tells us that rebuilding the church will cost just over €8,000. His parishioners have almost nothing, but their faith and the Church is the centre of their lives.

I told Father that with immediate help from you and other fellow Family & Life supporters, we should be able to send €8,000 over the Christmas period. But your financial help is essential if we are to come good on our promise.


Please help us rebuild this church with a donation today?