We've received upsetting news from Father Brian, the heroic, Irish missionary priest who works with the poorest of the poor in Peru. As long-time supporters of Family and Life know, Fr Brian does heroic work for the vulnerable in his remote parish.
Father Brian along with a convent of nuns takes care of pregnant women, mothers and children in need, the sick and the elderly—who have no one else to tend to them.
Here are some accounts given to me recently, which I know you will find shocking:
Francisco (86), was living on his own with no family in a shack with a tin roof and exposed to the elements. On top of this, he was malnourished and had heart problems. Father Brian and the sisters rushed him to their clinic, where he was treated and, thank God, made a full recovery. This man otherwise would have been facing a grim and lonesome death.
Manuel (92), was abandoned by his family. Father and Sister found him living on the streets, badly malnourished and unable to care for himself. They immediately took Manuel to their clinic, where he is recovering and will be lovingly care for by the nuns who work with Father Brian.
Susana (90), was abandoned by her family and left on the streets to fend for herself. Severely malnourished, Susana was also in urgent need of surgical intervention to save her life. She was rescued by Father Brian and the Sisters.
Unfortunately, we've seen dozens of similar stories. With your help today, we can make sure that other elderly people in Fr Brian's parish do not have to suffer. But first, I'd like to share some of the success stories of our work in Peru
· Family & Life supporters have provided an ultrasound scanner for the pregnancy centre, as well as funding an expansion of the clinic to care for more pregnant women and patients.
· Family & Life supporters purchased a mini-bus/ambulance to transport pregnant, elderly and disabled patients to the clinic and each year we provide a grant for food and medical supplies.
The shelter has cared for abandoned pregnant women, once such miracle is baby Rosa below.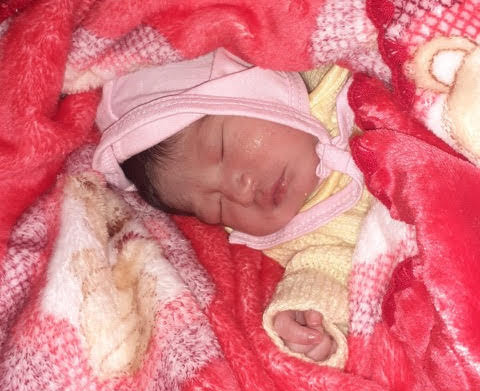 Baby Rosa saved by the generosity of Family & Life supporters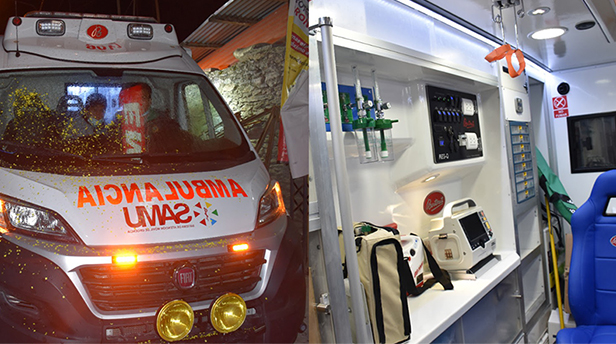 The clinic's new mini-bus/ambulance, purchased by Family & Life Supporters.
Father Brian urgently needs our support today to provide much needed food and medicine for his shelter. Without these supplies, many people will go hungry or worse.
Can you donate €50 today? It will go a long way in Peru; making a difference to the lives of the needy.

Thank you for taking the time today to care for those less fortunate.
David Manly
Director.